For more details: 
– Classes can be arranged with individual Tutors
– Please call 0405730611 or email joseph@abibusiness.com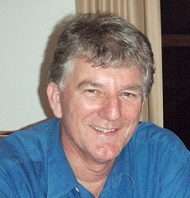 Tutor: Cliff Bowles ACMA; TAE  Tutoring CPA students since 2014
Cliff's professional experience covers financial management roles (from finance manager to the controller, consulting, including financial risk and international mining; training, covering the VET, professional accounting and corporate sectors. Recently he has concentrated on developing training courseware and online applications for eLearning, as well as managing online webinar programs.
Cliff has a CBI database of about 150 of his own exam prep questions and runs the quizzes in Moodle so they are timed and he can give feedback on questions that are consistently answered incorrectly.
Cliff also provides digital crosswords for each module to help reinforce the meaning of words found in the SG.
Cliff also provides interactive stories to help with understanding concepts. For example on Page 92 of the SG you will find a sensemaking model called the Weick model. It can be difficult to understand this as there is not a real life example provided in the SG. An interactive story provides an example with students choosing from different options at each stage of the model.