Access 8 x 2.5-hour plus 1 x 3-hour Online personal tuition sessions:  Commencing Monday, February 7, 2022: 7.30pm
PLUS – 5 Sunday evening Q&A sessions of one hour. 
Total hrs = 28 Hrs.  Other tuition providers are providing less value for a higher price! 
To enrol, click the Add to Cart button:

Tutor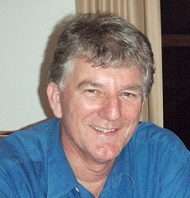 Cliff Bowles ACMA, TAE – Tutoring CPA students since 2012.
Cliff's professional experience covers financial management roles (from finance manager to the controller), consulting, including financial risk and international mining; training, covering the VET, professional accounting and corporate sectors. Cliff specialises in making complex concepts like blockchains, artificial intelligence, complexity and sensemaking understandable.
Cliff believes in putting learning into practice. He also acts as ABI's Systems Administrator, designing and managing ABI's website, LMS and chatbot, as well as implementing ABI's payment processing system. He also develops innovative learning tools, such as interactive stories, to assist students to learn new concepts.