– 8 classes commencing on Thurs 16 Feb 2023 and ending Thurs 6 April 2023
– 2 hours per class Plus 1 Hour per week Q&A session = 24 Hours
– Times – 7pm to 9pm
– Weekly Q&A session every Sunday evening from 7pm to 8pm commencing 19 Feb 2023
– Online classes conducted via Zoom and recorded
–  Mock exam questions also provided closer to the exam dates.
– Tuition Fees – $580 GST included (Returning students entitled to 10%m refund on application
– All times AEST (Sydney time) and subject to change

Tutor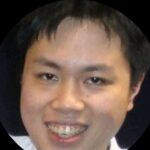 Charles Lee CPA, BsC
Charles is an experienced Accountant with extensive experience in a variety of sectors and industry.  Combined with this practical experience he has displayed a flair for Digital and Business Analytics and is in a unique position to assist students navigate the interesting subject of Digital Finance.